There's always something happening!
The Canyon County Pickleball Club is all about friendly fun.  We're active all year long, with tournaments, events, drilling, lessons, and more. On this page we list events that are coming up soon, just finished, or down the road a little more.
Free Seminar For 2CPBC Members
The owner of Altitude Physical Therapy, Sean Weatherston, has graciously offered us a free workshop on how to help prevent, deal with, and recover from pain associated with playing pickleball. The workshop is free for 2CPBC members and others that might want to become members.
The seminar will be held on November 1th at noon at the Altitude office - 2721 S 10th Avenue, in Caldwell. Advance registration is helpful, but not required. To register contact brenda@altitudept.com or call 208-899-6701
We had a fun Pickleball Fiesta!
There was great Food and Fun on Saturday, October 7 at the 2CPBC Fall Fiesta. We served up hot tacos and sizzling pickleballs (but not at the same time).
We appreciate everyone who was involved to make this event a success, and especially the players who came to make it fun. We anticipate doing something like this every year. 
Membership
Our fiscal year goes from April 1st to March 31st. We're now sending out and receiving membership forms for 2023.  To get yours, contact a club officer, or drop us a message on the Contact Us page of this website. Membership gets you free tournaments, free food, drills, lessons, comradery, and tons of fun.
We've put together a deal to get our logo on some great pickleball gear. Working with Pikel, an online retailer of high-performance pickleball apparel, you can now show your style and panache while displaying the 2CPBC logo. And if you use the code 2CPBC, you'll get a 20% discount on all items with our brand. 
Check out the goodies at https://pikelball.com/pages/canyon-county-pickleball-club and then swagger in style on the courts! Pikel's founder will be working personally with us to answer questions and help with any issues. Get your gear on.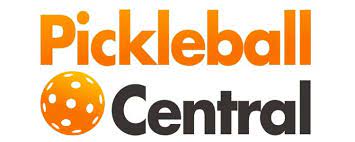 Get pickleball gear at a discount
Need a new paddle or some other pickleball gear? If you order from Pickleball Central using our club discount code, you'll get a discount of 5% on almost everything they sell. And 2CPBC also gets a little back to help fund club activities. It's a win-win. 
Just use the code CR2CPBC as you check out. The discount should be applied to your order.
Why 2CPBC? It's the people!
Pickleball is fun. It's the fastest growing sport in America for a reason. It's even more fun when you play with people that respect and help each other. At the Canyon County Pickleball Club, our goal is to keep being the friendliest courts in Treasure Valley.  Come play with us and see the difference. We try to avoid cliques, appreciate our differences, and learn together. From open play to drills and lessons, to tournaments and events we're having fun . . . together.
How to get involved
Getting started with the 2CPBC is easy - just show up at one of the places we play and introduce yourself. Let us know that you are new to the club or the area, or even entirely new to pickleball. We'll help get you going and introduce you to other players.  If you want to become a member, go to our Join Us page and send a membership request. If you just want to know what's going on or where people are playing, check our our Facebook page, 2C Pickleball.
Where we play
Most of our players go outdoors in the summer and indoors in the winter.  The most popular outdoor pickleball courts are at Luby Park in Caldwell, with some choosing to play at the school courts outside the Community Center in Middleton, while others go to Midway Park in Nampa.
Indoor courts that are most heavily used by club members include the Caldwell YMCA, the Middleton Community Center, and Mettle Sports in Nampa. For more detail on these locations, click on one of these links: